Global entity management services help reduce the complexity and risk of operating internationally
Our dedicated global experts work with you to keep your business compliant in every country and at each point of your entity's lifecycle.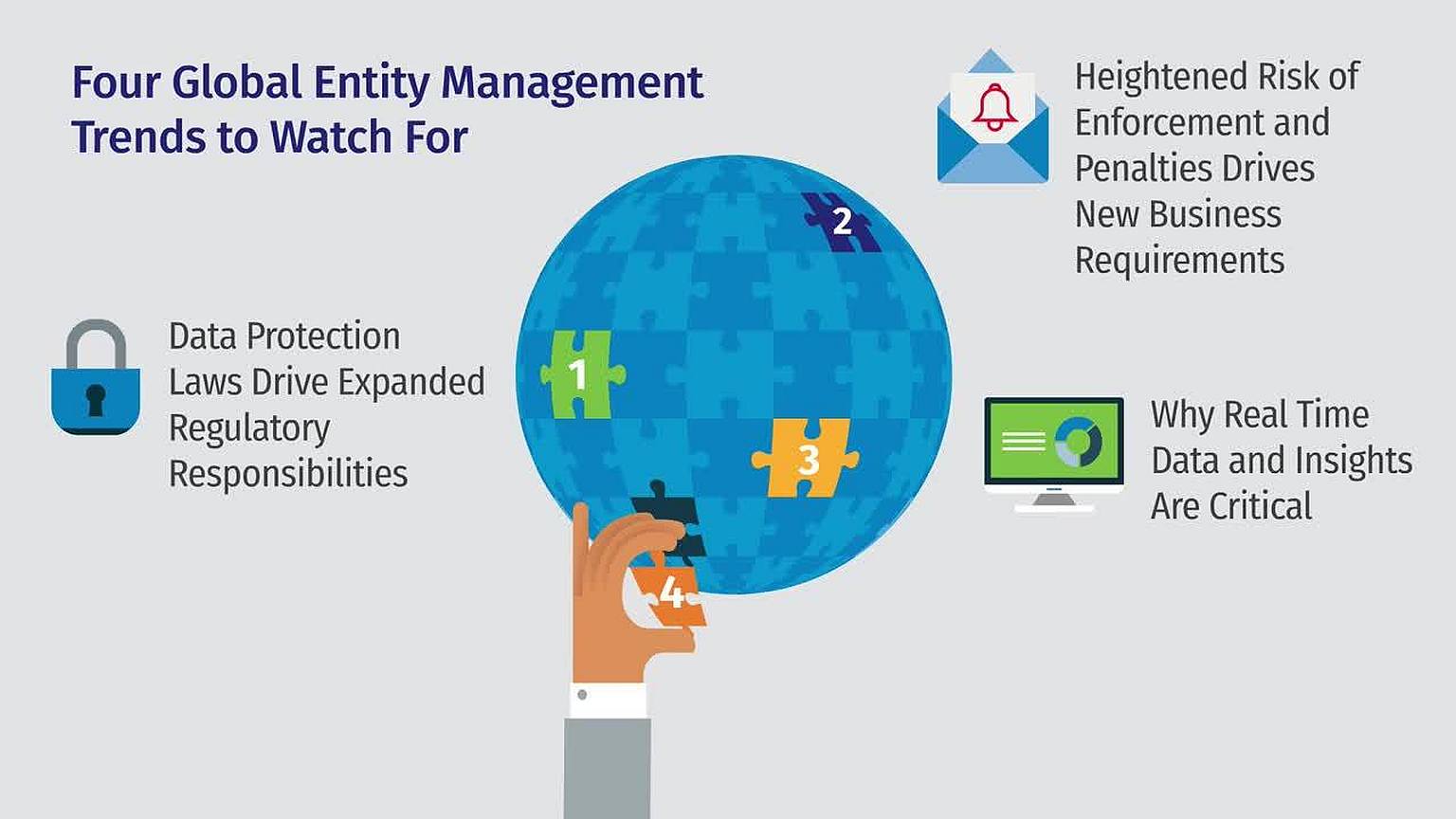 Four global entity management trends
Learn more about these key considerations for managing legal entities around the world.
Learn more about the top economies and emerging markets across the Americas, Asia-Pacific, Europe, Middle East, and Africa.
What is global entity management?

CT Corporation's Global Entity Management (GEM) is a comprehensive solution for companies looking to outsource the management of the annual compliance requirements and maintenance of their legal entities around the world. As businesses grow internationally, legal and compliance teams are tasked to support this growth by ensuring that all regulations, requirements, and obligations are met. Taking a strategic approach to

global entity management

that focuses on expertise, investment, oversight, technology, and working with the right partner, is critical for organizational growth and stability.

Do I need to work with different local providers in each country I manage entities in?

Managing multiple relationships with service providers around the world is cumbersome and time-consuming. With legal and compliance teams under pressure to find ways to increase efficiency, consolidating entity obligations with an experienced and truly global provider like CT Corporation can help

optimize international compliance operations

. No matter the issue or where it arises, when working with CT Corporation, there is only one number to remember.

How can CT help manage international entities?

CT Corporation is the leading global provider of legal compliance services. We have a vast network of professionals with in-depth local knowledge in top markets around the world. This enables CT Corporation to manage and support complex legal and compliance requirements of our customers'

international entities

. Wherever your business takes you — from Europe to Asia Pacific and throughout the Americas — we ensure you operate in good standing and gain the confidence to act quickly, trusting the hard work has been done right.
Business compliance requires global expertise. Expect more.
Trust CT Corporation to navigate compliance anywhere you do business.