End of year message from Wolters Kluwer
As 2021 draws to a close, the Wolters Kluwer Compliance Analytics Team would like to say "Thank You!" to all of our valued CRA Wiz, Fair Lending Wiz, HMDA Wiz and Wiz Sentinel customers. Despite challenging business conditions related to the pandemic and changing regulatory requirements, Wolters Kluwer remains committed to providing expert compliance solutions. Part of what makes Wolters Kluwer customer relationships special is the invaluable feedback that you provide, so also a big "Thank you!" for helping us improve our Wiz products, so that they work harder for you. As we look at 2022 and beyond, whether it be standard compliance updates, functional enhancements, or planning for 1071 or CRA Modernization, we are ready to meet these challenges by providing important updates to our Wiz product suite. From everyone at Wolters Kluwer--have a happy and safe Holiday Season and New Year and we look forward to meeting your compliance needs and challenges in 2022 and beyond!
Sincerely,
Matt Marek
Director – Technology Product Management
CRA Wiz SaaS
[Watch New Video] CRA Wiz SaaS helps bring your CRA and HMDA performance into focus with advanced data scrubbing, comprehensive analytical reports, and powerful mapping functionality. Watch our short video to learn more.
Getting to Know the Wiz Support Team: James Hillmann
Name: James Hillmann
Years at Wolters Kluwer: I have worked four years at Wolters Kluwer at this point.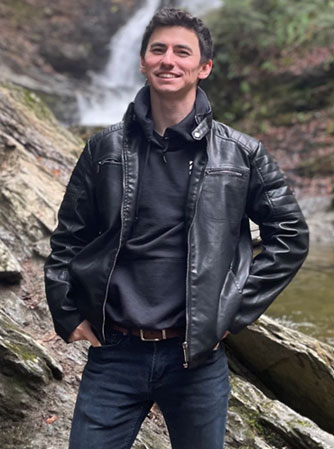 How do you assist Wolters Kluwer customers?
I am a very specialized product support agent, and I work with our customers to provide answers and troubleshooting strategies when they are in need of assistance.
What's your favorite way to spend a day off?
When I have some time off I enjoy walking my dog and listening to podcasts on the local trails.
Where's the next place on your travel bucket list and why?
Hmm, I think visiting Yellow Stone National Park would be an experience.
What would your superhero power be?
My superhero power would be time-control.
If you could spend your whole paycheck at one store, where would that be?
If I had to spend my whole paycheck at one store, it would be Target.
Are you a good dancer?
I am sorry to those who have ever seen me dance. In my head, I am killing it.
If you could see one movie again for the first time, what would it be and why?
If I could see one movie again for the first time, it would be the original Lord of the Rings or Harry Potter for the nostalgia.
What fictional world or place would you like to visit?
If I could see any fictional place, I would say Jurassic Park before any dinosaurs run loose.
Regulatory Links
CFPB - 2021 "Guide to HMDA Reporting: Getting it Right"
OCC – Reconsideration of its Final Rule on CRA Modernization
Register a colleague to receive the Wiz newsletter
Do you have a colleague that you want to add to the Wiz newsletter email distribution list? Send them here →