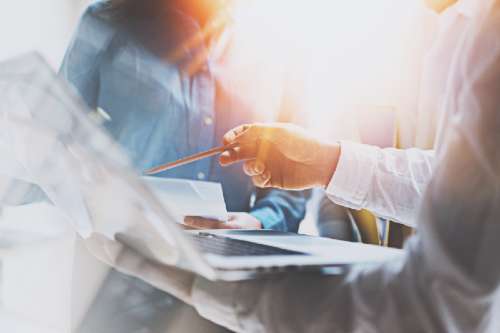 EC Tax Review aims to provide in-depth coverage of developments in European tax law as it affects the Member States. In providing comprehensive and timely analysis, the articles enable readers to anticipate the effect of EU tax law on the regimes in the different countries.
Published 6 times a year, EC Tax Review features the following:
- It is the only journal exclusively dedicated to European Community (EU) tax developments and the harmonization of taxation in the EU.
- Provides detailed coverage of direct tax, indirect tax, and social security from the legal as well as the economic angle, ensuring all developments in all areas are covered.
- Is a selective reference source of cases of the European Court of justice saving you time and money.
- Offers unbiased coverage of major developments, always ensuring an impartial viewpoint.
- Is a valuable reference source for tax-related literature in the various EU countries.
- Has a board of editors of high standing to ensure consistency and quality.
- Comprehensive sections comprising Editorial, Articles, Forum and Conference Report section.
For these reasons EC Tax Review has proven itself to be a worthy companion to all tax practitioners needing to know how EU tax legislation affects their domestic tax regime and how best to plan for the inevitable changes. And let's face it, these days that is a given.
Ranked # 2 of the tax journals 
in the category Top journals on European Law
Editors

Ben Kiekebeld (Editor), Associate Partner, Ernst & Young Belastingadviseurs LLP, Rotterdam; Scientific Researcher, Foundation for European Fiscal Studies, Erasmus University Rotterdam
Eric Kemmeren(Chairman), Professor of International Tax Law and International Taxation, Tilburg University; Deputy Justice of the Arnhem Court of Appeals (Tax Division); Of Counsel to Ernst & Young Belastingadviseurs LLP, Rotterdam
Axel Cordewener, Professor of Tax Law, KU Leuven; Of Counsel to Flick Gocke Schaumburg, Bonn
Joachim Englisch, Professor of Public Law and Tax Law, University of Muenster
Rita de la Feria, Professor and Chair in Tax Law, University of Leeds; International Research Fellow, Oxford University Centre for Business Taxation
Roland Ismer, Professor of Tax Law and Public Law, Friedrich-Alexander-University Erlangen-Nuremberg (FAU)
Georg Kofler, Professor of Tax Law, Johannes Kepler University Linz, Austria
Han Kogels, Professor Emeritus, Erasmus University, Rotterdam
Bruno Peeters, Professor of Tax Law, University of Antwerp; Assessor in the Legislation Division of the Belgian Council of State; Of Counsel to Tiberghien Lawyers, Antwerp
If you would like to learn more about our Kluwer International Tax Law database or if you have any questions, please contact us: