Learn how Valeant is now able to deliver their Budget and Forecasting by simply pushing a button.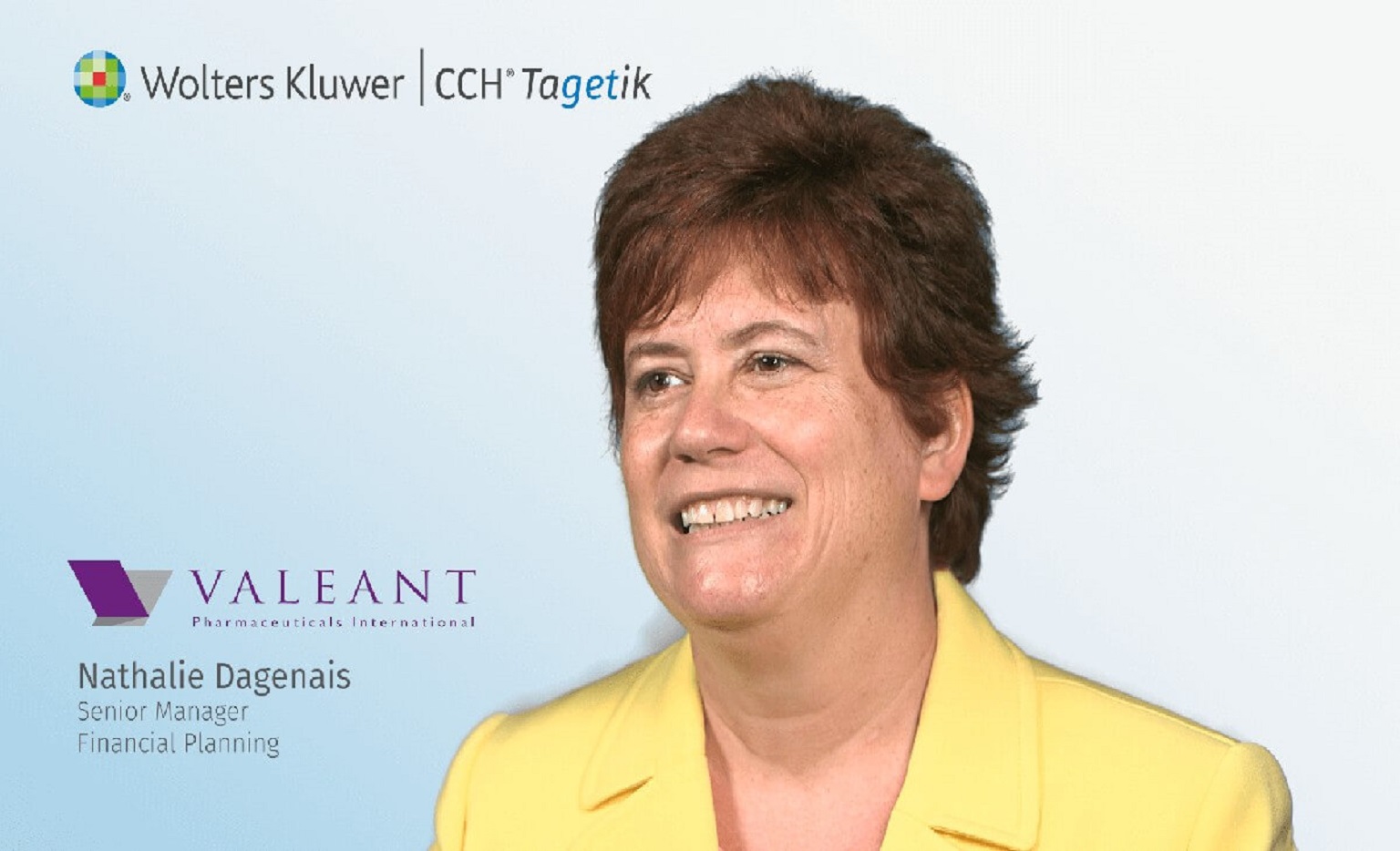 The main pain points we were struggling were … I think they're the most at every finance team is encountering … that would be very manual work,very long processes, also working in Excel … there's no rigor in your files, there's lots of chances of errors…It was difficult for us to manage last-minute changes, we were always very tight with respect to deadline, so, we were able to meet all the requirements but it wasvery difficult and very frustrating, we felt that our knowledge was not used where would bring the most value to the company.We went through a detail screening of the different products and CCH Tagetik became our ultimate solution.My requirements were very simple and CCH Tagetik was really in line with that, with one place……the cloud was added value… it was one tool, one place where all the information resided, no matter where you were located … in Canada or whereverit wasn't a problem … we could all have just in time view of the information and you would change one piece of information and your entire set of reports would beupdated, so it's really having an integrated tool, that for me was the differentiator … It's a lot of information and it's also the forecasting accuracy……we were working very manual a lot of effort but it seemed that we were also not precise in our forecast and we needed to be able to provide an update more regularly.

It's more than budget once a year … we need to be able to come back to management monthly and also weeklyso that's why having one tool, one place to have the information working at different levels, sometimes in very detailed matters and budget, but top levels, when we do ongoing forecast, the tool enables us to provide management the required information, so they can take the right business decisions.There was a lot of effort by many players and it was frustrating because we're all professionals and we were spending a lot of time in the varied details,now with CCH Tagetik the advantage is that we are, in fact, spending less time in the input, but more time analyzing and adding value to theinformation we're providing to our management.

Before, we used to send our forecast to corporate ….

and it used to be fourfull days of time of experienced analysts, where today we push on a button and 20 minutes later that it's sent to corporate, so for us some of those very manual processes are gone, so it's really adding to the value that we can provide to the organization.The cloud from CCH Tagetik for us was a kind of an added bonus and for sure it's very interesting to have a solution that can be updated from remote… When it was exposed to us, we had the possibility of going with the local or a cloud installationand we were all the way on board with the cloud installation, it provides us, when there is support, or upgrades, or whatnot…its transparent……so, for sure we recommend it.If I were to recommend CCH Tagetik to someone else … absolutely.

This is the best tool out there and I would, definitely, recommend it to my finance colleagues.
Solution
CCH® Tagetik
Budgeting, Planning and Forecasting
Enter the next evolution in planning with CCH Tagetik Budgeting, Planning, and Forecasting software.