Survey: Best practices for integrated virtual care
In recent years, healthcare delivery has moved toward a hybrid virtual/in-person model. While telehealth was barely used before 2020, new 2022 data show a mean monthly usage of 20%1. Considering recent positive regulatory decisions, it's fair to expect this number to grow this year.
In this context, digital health technology will continue transforming service delivery to meet the growing needs of patients and consumers.
In November 2022, we asked more than 1,000 US patients to share their thoughts on hybrid/virtual care delivery.
Discover the data now.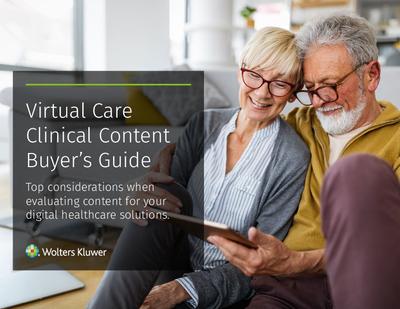 Easy integration through a trusted partner
Vetting vendors is arduous and time-consuming, so pick one that proves its value every second of every day in care settings around the world.
Transform the digital health experience
Patients and providers agree that virtual care has a place in healthcare, but there is uncertainty as to what that place will be.
As technology providers work to create powerful tools, we know that you may be grappling with how to:
Drive meaningful change in the virtual care delivery space
Prove and improve patient outcomes
Increase health equity and access
Digital Health Architect™ Consumer Education Suite aims to provide easy, flexible access to the tech-enabled content you need to help meet these goals.
Complete the form below to contact us and learn how.
Connect with a Digital Health Architect expert
Please complete this form, and a representative will reach out about integrated digital content options for your virtual care platform.
1. United States Census Bureau. Household Pulse Survey. Telemedicine Use. January 05, 2023. https://www.cdc.gov/nchs/covid19/pulse/telemedicine-use.htm