This one is just for you
Here at Wolters Kluwer, we believe you never stop learning. Be inspired and discover something new today.
Enterprise Software - Tax Update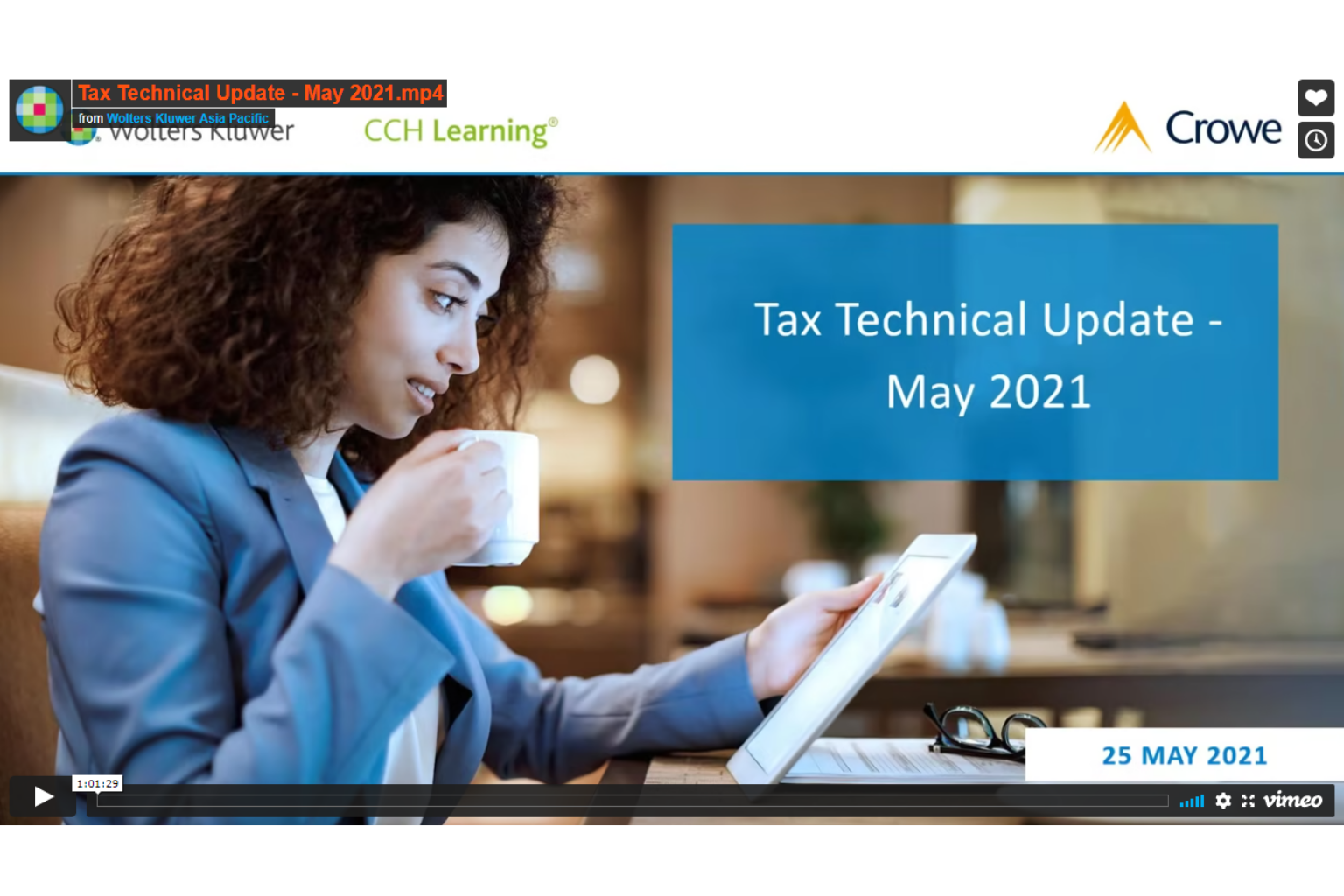 Tax Technical Update - May 2021
Tax law is constantly changing and it's vital to keep up to date in order to minimise risk and deliver the right advice to your clients.
The monthly technical updates are prepared by tax advisers for tax advisers and provide an overview of:
relevant ATO rulings, interpretative decisions and updates
new and proposed legislative developments
recent tax cases and decisions of interest.
The updates are intended to cut through the volume of reported material and focus on relevant technical issues that will affect you in day-to-day practice.
CDP Points: 1